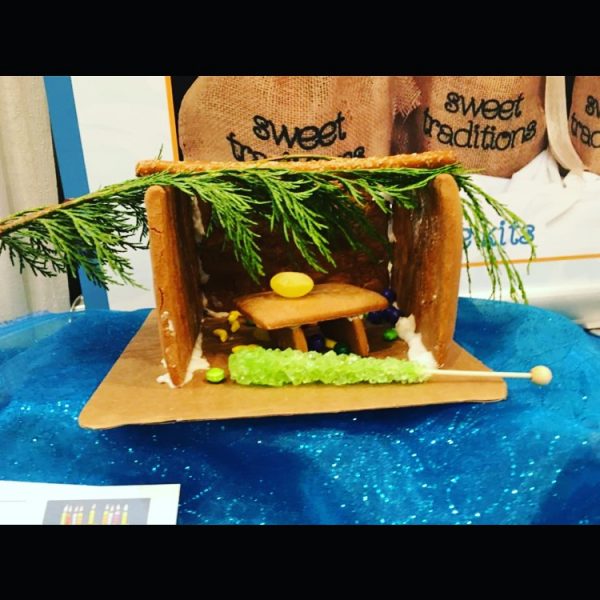 Sweet Sukkah
Will be available for Sukkot 2017 October 4 through October 11.
A kosher gingerbread kit to build and decorate your own sukkah.
Build your own Sukkah kit!
It comes with everything needed, including:
The gingerbread cookies for the dwelling, pretzels for the Schach, the candy to make the etrog and lulav, fruit candy for decorations, pebble candy for the ground, and a gel pen to decorate.
Out of stock